Improving food security is vital for the territory, and Island Green Living is committed to helping in these efforts.
According to the UN Food and Agricultural Organization, 97% of our food supply is currently imported. The carbon emissions and pollution this creates are not only harmful to the environment, but importation impacts freshness and nutritional value of the food. Additional transportation costs also mean higher costs for Virgin Islanders compared to what stateside residents pay for the same products – and importation leaves us susceptible to shortages. We've seen this as worldwide distribution channels experience disruptions brought on by climate change issues, the pandemic and other factors.
Island Green Living's board president serves on the Governor's Agricultural Plan Task Force, charged with developing a plan to promote food security and sovereignty in the territory: See Agricultural Plan HERE. Additionally, Island Green Living is sponsoring aquaponics and hydroponics gardening systems and curriculum at Gifft Hill School, a local K-12, and has held "Backyard Composting" community workshops in cooperation with Iowa State University's EARTH Program.
Island Green also offers plants and seedlings at the ReSource Depot.
We continue to advocate and promote home gardening and school gardening, including mandatory agriculture/food sustainability classes as part of school curriculum.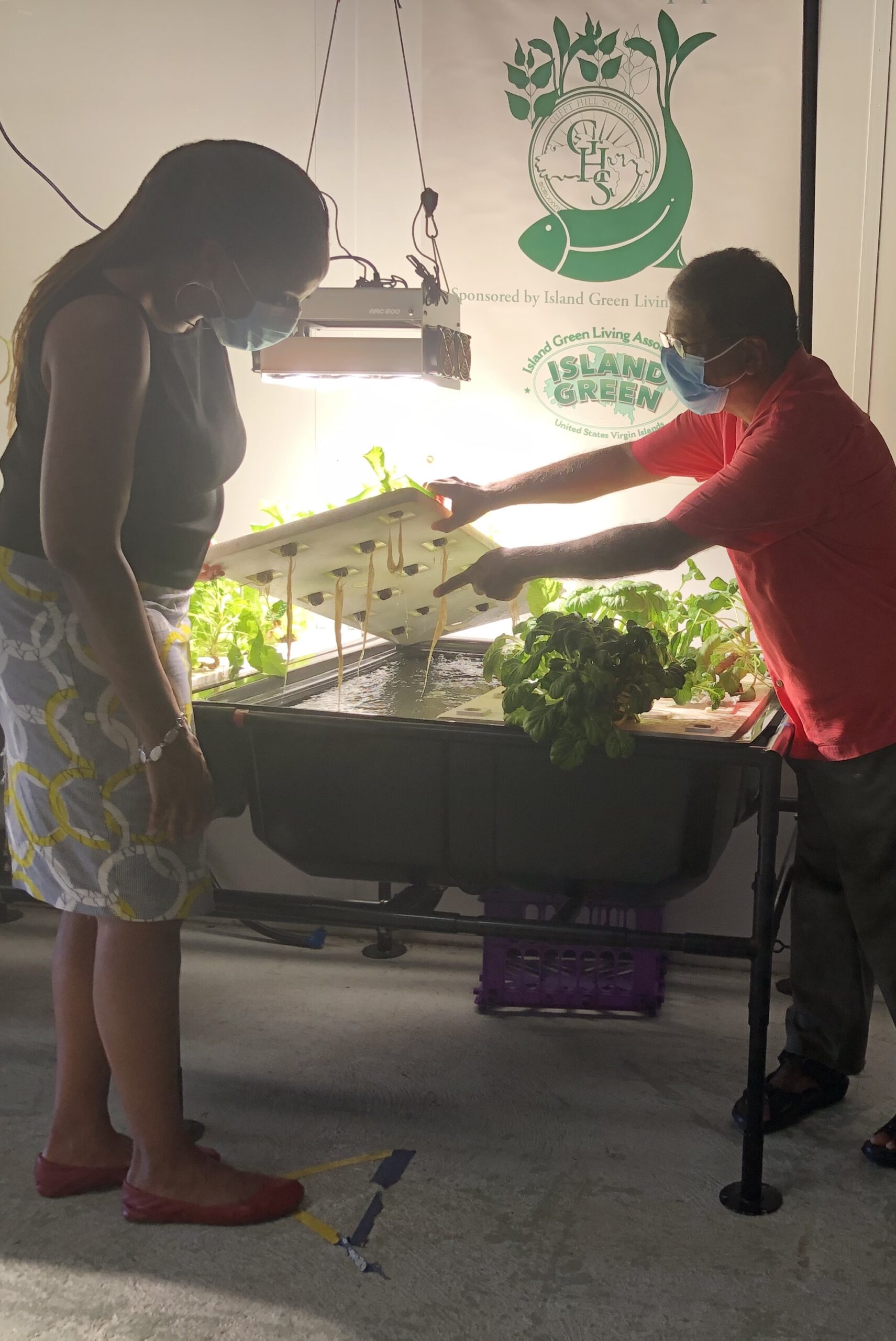 Island Green Living President Harith Wickrema shows Congresswoman Stacey E. Plaskett the aquaponics system at Gifft Hill School